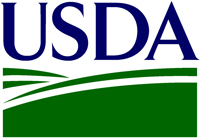 The U.S. Department of Agriulture has announced nearly $37 million in research grants to promote the production sustainable biodiesel and ethanol production.

This USDA press release says the money is designed to help the country meet the goal of 36 billion gallons of biofuels per year by 2022 and focuses on three areas: crop protection for sustainable feedstock production systems, enhanced value co-product development, and carbon sequestration and sustainable bioenergy production:
"USDA and President Obama are committed to producing clean energy right here at home, to not only break our dependence on foreign oil, but also boost rural economies," said Agriculture Secretary Vilsack. "These projects will give us the scientific information needed to support biofuel production and create co-products that will enhance the overall value of a biobased economy. This will propel us to out-educate, out-innovate and out-build in the field of renewable energy and help America win the future."
Some highlights include projects in California and Michigan that focus on biomass feedstocks and some South Dakota projects that design ecologically optimized feedstock production systems and develop biochar.
The full list of award winners is available here.