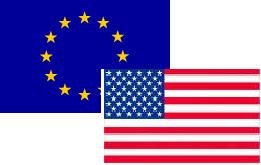 European Union members have voted to extend current tariffs on U.S. biodiesel, and that violates the group's own laws, according to the National Biodiesel Board.
This Reuters article posted on ForexPros.com says EU officials accuse U.S. exporters of smuggling biodiesel through Canada to avoid tariffs imposed since 2009:
"We think this would be a bad decision that runs directly counter to current EU law," said Manning Feraci, vice president of federal affairs at the U.S. National Biodiesel Board, the country's leading biodiesel industry group.
"We're waiting to get final confirmation of the decision and will go from there."
The fight over EU biodiesel duties, which sliced U.S. exports to less than a third of their 1.5 million tonne level when they launched in 2009, highlights the global race for a share of the world's booming renewable energy market.
EU firms accuse U.S. producers of being involved in a "splash and dash" scheme, whereby they may import cheap biodiesel from countries such as Brazil and add less than 5 percent of U.S. diesel. The producers then qualify for a subsidy from Washington before exporting it to Europe.
The extension would start in May and last until 2014.