POET has announced it is now selling corn oil extracted from its ethanol plants for use by the biodiesel industry to produce biodiesel. Known as Voilà, the company's patent-pending technology was debuted at its plant located in Hudson, South Dakota. POET plans to add the technology to its other plants over the course of the year. Eventually, POET believes its plant will produce 500 million pounds per year – enough corn oil to produce 60 million gallons of biodiesel per year.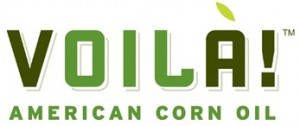 The company says its corn oil is different than other corn-ethanol plants' corn oil due to the low-energy BPX fermentation process (cold cook) they use. This process eliminates heat from the process and when the corn oil is captured at the back-end of the process, it is a higher quality product with a lower amount of free fatty acids.
"The corn kernel is an amazing thing," said POET CEO Jeff Broin. "As we continue research into more and more co-products, our ability to displace foreign oil continues to grow. By selling Voilà to biodiesel producers, we're providing the feedstock for even more renewable fuel production."
Scott Weishaar, POET Vice President of Commercial Development added, "Not only is it high-quality corn oil, it is a consistent product, which is important to biodiesel producers. Our customers have been very pleased with Voilà."
In addition to producing biodiesel, corn oil can also be used as a component in feed production. In the future, POET plans on introducing a new branded distillers product that incorporates its corn oil as an ingredient.