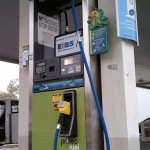 Protec Fuel along with AJ Energy announces the opening of a new E85 site at a BP station in the Buckhead area of Atlanta, Georgia to provide the choice for flexible fuel vehicle (FFV) owners in the area.
AJ Energy partnered with Protec Fuel to offer E85 and used Protec's turnkey E85 infrastructure program. "As a company, we are very excited to be able to be part of the energy revolution," noted owner of the BP facility, Ayad Jaber. "Alternative fuels such as E85 are safer for the environment, more cost efficient for the consumer, and an all-around better energy source than traditional fuels."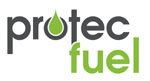 "Protec Fuel is excited to work with Ayad and his team to make E85 available to more Atlanta flexible fuel vehicle (FFV) drivers. We would like to inform all FFV owners of the benefits of E85 versus regular unleaded gasoline and of the cost benefit to using this product," said Protec Fuel's Managing Partner, Todd Garner.
"It has been a pleasure working with Protec and we appreciate the strides they have made to help bring cleaner, safer, and more cost efficient energy sources to the Atlanta market place and we hope our great customers will embrace a more environmentally friendly fuel," added Jaber.