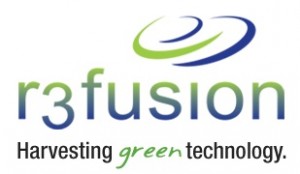 R3 Fusion, Inc. has announced the availability of its commercial system for recovering ethanol from waste scrubber water. The technology is coined the SPaCeRTM. The system is designed to process 50 gallons per minute of scrubber waste generated from a 50 million gallon per year (MMGY) ethanol plant and the first modular system will be fully operational this month.
Dr. Roshan Jachuck, the inventor of the SPaCeRTM technology and CTO of R3 Fusion said, "We estimate that over $400 million of ethanol can be recovered each year from the waste water in U.S. ethanol facilities alone. The unique engineering and process technology incorporated in our systems provides, to our knowledge, the most economical, energy efficient means available to capture that critical element of our national energy equation."
The SPaCeRTM technology was developed to address the increasing worries about the supply of fresh water. According to R3 Fusion, less than 1 percent of the planet's water is fresh water and available for human use. Therefore, the company believes the need to reuse, recycle and remediate contaminated and waste water steams is essential, and they along with other companies worldwide are developing technologies to extend the water supply.
"We are very excited about the launch of our SPaCeRTM technology and the enormous implications we believe it will have on global water supplies," concluded Keith Blakely, CEO of R3 Fusion. "The interconnectedness of our water, energy, and environmental challenges is well-established and a system like ours that addresses all three simultaneously is, we believe, of great importance to the future of our planet."