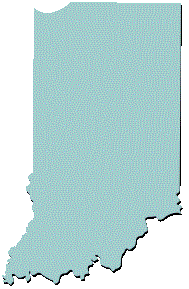 A planned $165 million biodiesel and soybean-processing facility in Indiana got a boost when a local commission approved the company building a storage facility so its air quality permit will stay current.

This article from the Fort Wayne News-Sentinel says Ultra Soy of America got approval to put up a 21,450-square-foot steel storage building at its site near South Milford:
Gary Pipenger, founder of Ultra Soy of America, said the company needs to start building at 7500 County Road 700 South near South Milford before April 15 or its air quality permit will expire.
The building will have no plumbing or sewer and only a few lights. It will not be used soon, and is being built solely so the company can complete the project before the permit from the Indiana Department of Environmental Management Air Quality office reaches its five-year limit.
This means the project, now estimated to cost around $4 million, will need to be completed in two years. Ultra Soy will also build a parking lot and stone drive to connect it to the road.
Ultra Soy laid the groundwork to build the biodiesel and soybean crushing facility in 2007.
The plant was expected to produce 60 million gallons of biodiesel fuel a year, eventually doubling production to 120 million gallons annually, making it one of the largest facilities in America.
Company officials say they were on track in 2009 to get all the funding done but were sidetracked when the economy went south.