American Ethanol is heading to Texas this weekend for the NASCAR Nationwide Series race, the O'Reilly Auto Parts 300 at the Texas Motor Speedway on April 8th beginning at 8:30 pm EST on ESPN2. While the ethanol logo is on all the race cars, eyes will be on the No. 9 Toyota Camry driven by Kenny Wallace, who is sponsored for the season by the ethanol industry in partnership with the National Corn Growers Association (NCGA).
"It is an honor to be chosen as an American Ethanol spokesperson," said Wallace who drives for RAB Racing. "I am very passionate about this subject and excited to spread true knowledge about American Ethanol throughout the United States. I'm proud and excited to go to Texas with new sponsor American Ethanol, and most of all I'm looking forward to getting my 10th NASCAR Nationwide Series win."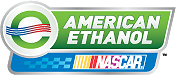 During the entire 2011 season, all three of NASCAR's national touring series will be racing on Sunoco Green E15, a blend of 15 percent corn-based ethanol and 85 percent racing fuel.
NCGA President Bart Schott noted, "Having Wallace as the driver is a great benefit. The RAB Racing team is racing very competitively this season and they are proving to be great proponents for Sunoco Green E15. Kenny understands the important economic and environmental contributions of the nation's ethanol producers and family corn farmers. As a passionate and media-savvy spokesman, he is helping us reach millions of driving consumers with a positive message about domestic ethanol."
As gas prices continue to rise across the nation, the ethanol industry stresses that ethanol is a commercially-viable alternative that America currently has to strengthen the nation's energy independence. Studies have shown that for every $1 sent overseas for oil, $1.55 leaves the U.S. economy. The industry is using NASCAR as a platform to expose 80 million people to the benefits of ethanol while linking millions of American farmers with the sport of NASCAR.
"We're proud that American Ethanol's partnership with the RAB Racing team will help educate NASCAR fans about ethanol's benefits for our nation's environment, economy, and energy security," concluded Tom Buis, CEO of Growth Energy. "There's no sport more American than NASCAR and there's no fuel more American than ethanol."