The biofuels industry is on the move.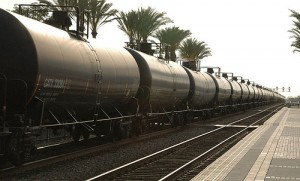 Cogent BioFuels, an ethanol marketer based in Chesterfield, Missouri, has announced that Casey Carmondy will be the new director of logistics and business development. Most recently, Carmondy worked with CSX-Agriculture Marketing Group and has nearly 10 years of experience in servicing rail shippers including shipping ethanol.
Marty Lyons, President of Cogent said, "We are delighted to have a person with Casey's customer focus and experience with the premier Class 1 railroad that personifies excellence in customer service. As we expand the Cogent marketing platform; transportation and logistics are critical components of our core strategy to offer value and reliability to the ethanol producers as their inside sales and logistics team."
In other news, POET has hired several new biorefinery general managers. The GM's at each facility will be responsible for supervising professional, technical and support staff at the plant as well as ensure efficient production. The GM will also be tasked with making sure the plant meets all rules and regulations.
Gary Eischied is the new GM at POET Biorefining – Gowrie (Iowa), and before joining POET worked for more than 35 years at Bridgestone Firestone in several management positions. Chris Oehler is the new GM for POET Biorefining – Lake Crystal (Minn.), and before joining the company worked for more than 10 for Del Monte Foods. While in this job he held several positions including plant manager. Ken Osmonson is the new general manager at POET Biorefining – Ashton (Iowa). Prior to joining the POET team, he spent over 26 years in manufacturing and operations management positions in the flexible packaging industry and the U.S. Army.
Osmonson said of his new position, "I am pleased to inherit a fantastic team and an efficient organization at POET Biorefining – Ashton. This type of success is a result of the support that this plant has received since its first grind. I believe that ethanol is the only viable alternative to oil. It is the renewable energy source that can cut our ties to foreign oil if given the chance to compete on a level playing field."