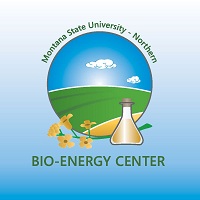 State funding for a biodiesel research facility in Montana could be on the chopping block.
This story from TV station KXLH in Helena says the cut would hit the Montana State University-Northern lab in Havre:
Five years ago, MSU-Northern received $800,000 in grant funding for infrastructure and staffing for a new biofuel lab at the MSU-N Bio-Energy Center
Now the nationally-certified facility performs a variety of functions, from researching and developing bio-diesel fuel to testing fuel and emissions.
Jessica Windy Boy, director of the facility, explained, "Biofuels that can be used now, immediately, without any huge infrastructure changes to our vehicles or our airplanes or our fueling stations, is what is needed now and that is what our research focuses on."
Practical applications of the center's work can be seen around north-central Montana.
The center is working with seed producers to make oil for local restaurants that can be recycled for transit bus fuel, and BNSF Railway has also signed on to a one-year fleet test to use biodiesel fuel in its engines.
Greg Kegel, dean of the MSU-N technical sciences program, noted, "BNSF ran that switch engine through 40-degree below zero and never had a problem with it and the buses that are running around, they are very satisfied with the fuel."
The article goes on to say that the lab actually makes money through fuel testing for private companies (and hopes to be self-sustaining one day) but needs the state funding to match some other grants. The center is in the middle of a $2.25 million Department of Energy-funded project to research and develop camelina-based jet fuel.