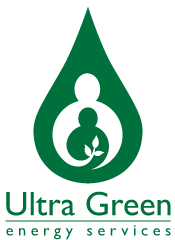 Maybe it was the tough winter, but New Yorkers are loving them some biodiesel mixed with heating oil, better known as Bioheat. And that has led to the expansion of a renewable fuel providers' capacity at a nearby fuel terminal.

This article from Biodiesel Magazine says this past winter's record demand for Bioheat has prompted Ultra Green Energy Services Inc. to expand its operations at the New Hyde Park Fuel Terminal in New Hyde Park, N.Y., by increasing railcar storage capacity by 30 percent. Owned and operated by Hart Petroleum, it is the lone operating rail-to-rack terminal dedicated to biofuels on Long Island:
According to Michael Cooper, director of sales and trading for UGES, the impetus for the rail expansion came as a result from record demand for Bioheat from customers during the most recent winter months. As a result, Cooper said UGES worked with the New York and Atlantic Railway (NY&A) to add more track for the addition of seven railcars that will help meet the demand.
"A railcar comes in every seven minutes at 70 miles per hour there," Cooper told Biodiesel Magazine. He said UGES plans on adding 10 more railcars to the New Hyde Park terminal.
The New Hyde Park terminal is capable of storing B100 in a separate 40,000-gallon tank equipped with computerized in-line blending systems that ensure concise biodiesel and/or Bioheat blend levels, from B2 to B99, based on customer needs, according to Danny Falcone, wholesale manager for UGES.
"The demand is coming now," Falcone said. "We could always truck product directly to the terminal, but obviously rail is the most efficient way to do it because of the access to it. The idea is to keep growing and storing product for the demand to be met at a ratable price indexed to a heating oil market that's done every day with the petroleum market."
Most of the biodiesel passing through the terminal is made from yellow grease and used cooking oils.