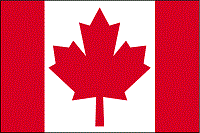 Following in the footsteps of Canada's national biodiesel mandate (see my story and Joanna's post from last month), Saskatchewan has called for a biodiesel producer incentive and mandate in its provincial budget.
The news was welcomed by the Canadian Renewable Fuels Association:
"Saskatchewan's 2011 budget will be welcome news to farmers and biodiesel producers alike," said Gordon Quaiattini, President of the Canadian Renewable Fuels Association in responding to the budget. "With this budget Saskatchewan will tap into the new opportunities of biodiesel, and lay the foundation for a whole new advanced biofuel industry."
Saskatchewan will now boast a five-year $26 million program that will provide a 13 cent-per-litre grant to biodiesel producers effective April 1 2011 and a 2% renewable biodiesel mandate that comes into effect on July 1 2012.
Biodiesel and ethanol generate $2 billion a year to Canada's economy, with a great deal of that money in the farming regions of the agricultural provinces, such as Saskatchewan.