Juhl Wind has completed a utility scale wind project in Meeker County Minnesota near the city of Atwater. The Danielson Wind Project, which is estimated to produce 19.8 megawatts (MW) of wind energy per year, cost nearly $42 million. The project was built in conjunction with the Adams Wind Project, also a 19.8 MW wind project and located in Meeker County, Minn. Juhl Wind served as both the developer and owner's representative for the construction phase for both projects.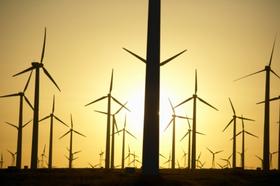 "We are very pleased with the startup and initial operation of the Alstom ECO 86 wind turbines and expect a very solid long-term operation," stated Dan Juhl, CEO of Juhl Wind, Inc. "For Juhl as a company, Danielson is one of six projects we have been developing and constructing in the past couple of years. We recently announced the sale of our 20 MW Grant County wind farm, completion of the Adams Wind Project and we expect to wrap up our other projects in the next few months. Taken together, we believe this group of projects will result in very strong financial performance for our company in 2011 and will put us in a very strong position for the next few years of our growth."
The Danielson Wind Project began construction in October of 2010 and consists of 12 Alstom ECO 86 Wind Turbines. The energy produced is being sold to Xcel Energy under a 20 year, 19.8 MW power purchase agreement. The wind farm incorporates one of the company's "community wind" structures where ownership is shared with the local residents and farmers who own the land that the project is located on.
Andy Geissbuehler, the vice president and general manager with Alstom Wind Business North America, noted that his company appreciated the opportunity to work with Dan Juhl and his team "in order to bring the proven performance and environmental benefits of Alstom's technology" to the project.
"As we have pointed out in our last couple of announcements, the Danielson project represents the success we have had in moving six major projects forward in the past couple of years," added Juhl Wind President John Mitola. "In spite of the 2008 recession, we found a way to move almost $150 million in projects forward and we are pleased we are beginning to see the financial results and the project outcomes we targeted at the outset. We believe this level of performance puts Juhl into a class by itself when compared to other independent developers of wind power."