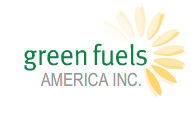 A company that builds the machines to turn raw materials into the green fuel biodiesel will put in a factory in the Reno/Carson City region of Nevada.
This press release posted on AltEnergyMag.com says Green Fuels America, known for its 5,000 gallon a day FuelMatic biodiesel processor, will help bring jobs to the state, according to Lieutenant Governor Brian Krolicki: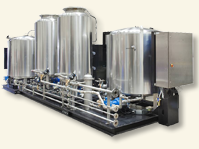 "Jobs are being imported from the UK because of the tax and business friendly environment, and vendor skill base here in Nevada. Biodiesel is a sustainable replacement for petroleum diesel made from crushed oil seed crops (such as soybean, camelina, etc), waste cooking oil, and animal fats (chicken and beef fat). When burned it's CO2 emissions are 85% less than those of petroleum diesel…
Currently there are 21 FuelMatic processors running world-wide in England, Hong Kong, Mexico, Ireland, and Croatia. The FuelMatic you see here today will be installed in Massachusetts in the spring. Green Fuels America, Inc., incorporated in Nevada, taken together with its parent company Green Fuels Ltd. (UK) is the world-wide leader in commercial biodiesel processors that are factory built, and shipped in sea containers to customers sites."
"We believe that we will be able to manufacture six of these commercial biodiesel processors in Nevada this year using local sub-contractors, the majority will be for export," said Greg Springer, VP and GM, of Green Fuels America.
While the factory will create just 10 new jobs this year, think of the potential as more biodiesel makers either get back or come online, thanks to the renewal of the federal $1-a-gallon biodiesel tax credit.