Gas prices aren't the only thing on the rise. Utility prices are also going up, up and away. Pennsylvania largest power utility is getting ready to raise rates. As a result, One Block Off the Grid, a clean energy group, has announced the launch of two 90-day group deals on home solar systems. One in Philadelphia and one in Long Island. Using group purchasing power, One Block Off the Grid is offering a 15 percent discount on both solar panels and installation on behalf of Philly and Long Islanders in partnership with panel manufacturer Canadian Solar and installer Mercury Solar Systems.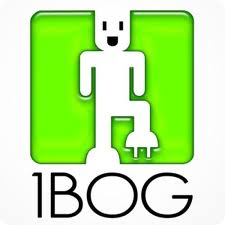 "With the utility rate hike in Philadelphia and no more cap to prevent further increases, now is definitely the time to go solar," said Dave Llorens, CEO and founder of One Block Off the Grid. "Our group deal allows homeowners to get panels on the roof much less expensively than they could on their own, but it only lasts 90 days, so we're urging Philadelphia homeowners who've been considering solar to move forward now."
The way One Block Off the Grid works is around the country, they organize group deals in markets where there are strong incentives and programs in place supporting solar energy. For example, in Philly, homeowners can couple the One Block Off the Grid discount with the state's Solar Renewable Energy Credit (SREC) program. The Long Island Power Authority (LIPA) has a program where a homeowner can have $17,500 of his or her solar installation costs covered. And the federal tax credit is still available for homeowners to receive 30 percent of the cost for going solar.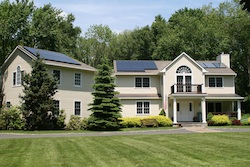 "We are pleased to assist One Block Off the Grid in the drive to make solar available to homes and businesses," said Alan King, vice president of Canadian Solar USA. "This opportunity provides the community a cost-saving advantage to install clean, renewable solar power."
Jared Haines, president of Mercury Solar Systems added, "We have partnered with One Block Off The Grid in several markets, including Philadelphia last year. We believe our success is driven by our ability to offer local homeowners the best product on the market: a top-of-the-line solar system at great price, installed by one of the most experienced companies."
The Philadelphia and Long Island group discount on solar kicks off on March 21, 2011 and is available until June 21, 2011. To participate and get a free evaluation for solar over the phone, homeowners should sign up on the One Block Off the Grid website.