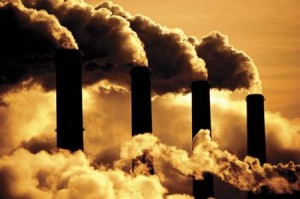 The World Biofuels Markets conference has kicked off in Rotterdam, Netherlands and the Global Renewable Fuels Alliance (GRFA) is taking the opportunity to highlight the positive influence ethanol production is having on reducing global greenhouse gas (GHGs) reductions.
A third party consulting firm, (S&T)2 Consultants Inc. has produced data that shows estimated world ethanol production for 2011 will reduce global GHG emissions by 105 million tonnes. This equals a reduction of approximately 287,000 tonnes per day.
"This is very promising news," explained Bliss Baker, spokesperson for the GRFA. "These figures clearly show that biofuels are playing a critical role in reducing harmful GHG emissions around the globe. Biofuels can curb our global addiction to oil – especially considering today's rising oil prices – and in the wake of the recent United Nations Framework Convention on Climate Change Conference in Cancun, this data is proof that biofuels are vital in the fight against climate change.
Of special note:
• World ethanol production is currently replacing the need for a million barrels of crude oil per day which would otherwise create 545,000 tonnes of GHG emissions daily.
• In 2010, world ethanol production was 85.7 billion litres and is estimated to have reduced GHG emissions by 101 million tonnes – a GHG reduction of more than 276,000 tonnes per day.
• GHG emission reductions of 101 million tonnes represents the equivalent of 18.7 million cars being taken off the road or the total GHG emissions reported by Austria in 2005.
• In cooperation with F.O. Licht the GRFA are predicting global ethanol production in 2011 to grow by over 3% to 88.7 billion litres. This increase in production will result in a 9% growth in GHG reductions.