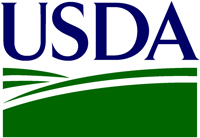 The USDA wants to know how livestock producers are using co-products from biodiesel and ethanol production.
This story from Ethanol Producer Magazine says the National Agriculture Statistics Service will be taking comments until March 28, 2011 with plans to release the results by next January:
NASS expects to contact 70,000 various livestock and poultry operations in early January to gain information related to their distillers co-products use during 2011. The survey will attempt to determine the rate of use of distillers co-products and various aspects contributing to their decision to use the feed, including nutrient values, product consistency, product form, product testing, inclusion rates, economics, shelf life, storage and transportation. The survey has been named the Distiller's By-Products Survey in order to encompass all by-products, but Olbert said that focus could be narrowed to concentrate only on distillers grains. "That's another reason why we need some input from the public and from stakeholders on what kinds of information they need from a survey," he added.
You can submit comments to the USDA through email to ombofficer@nass.usda.gov. Reference docket number 0535-0247 in the subject line of the email.