The largest photovoltaic solar power plant (PV) in the state of Colorado is now operating. The 19-megawatt (mW) Greater Sandhill solar power plant began generating power on December 22, 2010 and is now complete. It will generate enough power to meet the electricity needs of approximately 5,000 homes. The Xcel Energy and SunPower Corp. project was completed in nine months.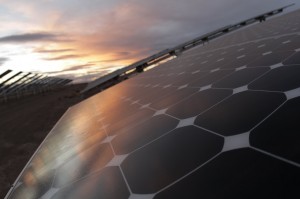 "Xcel Energy is pleased to provide solar energy from Greater Sandhill to our customers and eagerly anticipates adding more solar power in the San Luis Valley in the near future. This shows Xcel Energy's commitment to working in the Valley to bring clean renewable energy to Xcel Energy customers throughout the state," said Tom Imbler, vice president, commercial operations for Xcel Energy. "Our partnership with SunPower is vital in reaching our renewable energy goals at a reasonable cost to our customers."
According to Excel, the plant uses SunPower Tracker systems, which generate up to 25 percent more energy than conventional systems and require the use of less land. The system works by tilting toward the sun as it moves across the sky, increasing energy capture and providing more power on hot summer days when utilities need it most.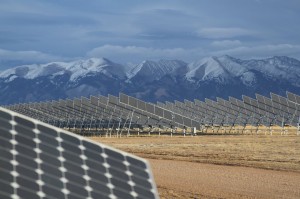 "SunPower's high-efficiency solar PV technology is competitively-priced for power plant applications, fast to install, and reliably delivers clean power, particularly during peak demand hours," said Howard Wenger, president of SunPower's utility and power plants business group. "We congratulate Xcel Energy for providing leadership in the promotion of large scale solar power development, and for demonstrating how renewable technologies are part of the solution to ensure the health of our economy and our environment."
SunPower is also currently building the San Luis Valley Solar Ranch, a 30-megawatt photovoltaic solar power plant located on 216 acres of private, former agricultural land in Alamosa County. The project is expected to be fully operational by the end of 2011. Iberdrola Renewables developed, owns and will operate the San Luis Valley Solar Ranch but has contracted with SunPower to provide the technology and construct the project. The company will sell the electricity under a long term contract to Xcel Energy, for distribution on the region's utility grid.