AE Biofuels has announced that it has received $3.5 million in financing from Third Eye Capital Corporation. The money will be used to restart and operate the company's ethanol plant in Keyes, California. In November 2010, AE Advanced Fuels Keyes, Inc. (AE Keyes) received $4.5 million from the same company to repair and retrofit the ethanol facility. AE Keyes officials expect the plant to be fully operational by late April of this year.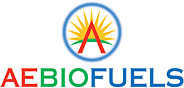 AE Keyes took possession of the facility under a project agreement with Cilion, Inc. in 2010 and the revised project agreement extends the original lease from three to five years, with an early termination right at three years.
In other news, AE Biofuels also announced that it has signed a grain supply and services contract with J.D. Heiskell & Co. They also plan to market their wet distillers grains via A.L. Gilbert and Kinergy Marketing LLC with market their ethanol.
The plant also boasts some sustainability features. According to AE Biofuels, the Keyes plant ethanol production process has a 2.6:1 positive energy balance and near zero water discharge. In addition, the plant's natural gas and steam powered turbine cogeneration unit generates nearly all of the operating electric needs of the plant (4.3 megawatts), thus eliminating dependence on the state's electrical grid. The company said it also intends to introduce its patent-pending enzyme-based cellulosic ethanol technology at the Keyes facility and other California ethanol plants in 2011.
Once ethanol production commences at the Keyes facility, this will be the second ethanol plant to go back online in California this year with Pacific Ethanol bringing its Stockton ethanol plant back into production in February.