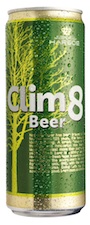 I'm sure there are people drinking green beer all over the world today but green beer is not just for St. Paddy's Day. What, you ask? The U.S. Tax and Trade Bureau has recently approved Novozyme's Ondea Pro, an enzyme originally introduced to the European market, to help make beer production more "green" aka sustainable. In fact, Danish brewer Harboe developed the first commercial beer using the enzyme entitled 'Clim8 Beer' just a few months prior to COP15. Nice timing, eh?
Now for those green beer drinkers in the States, raise your glasses and cheer for your greener beer.
"Ondea Pro enables brewers to create great-tasting beer while optimizing raw material utilization and reducing their carbon footprint – all with one simple process. It's a real game-changer for the brewing industry," says Soren Lund, Novozymes' Marketing Manager for Brewing in the U.S. "With the long-term trend toward industrialization of the brewing process and ever-rising raw material prices, brewers are seeking effective solutions that do not jeopardize the consumer's experience," he says.
The resulting beer can be sold as a standalone product or it can be blended with traditional beer made with malt. Ondea Pro can also be blended into a different raw material mix of malt and barley in the beginning of the production process. Novozymes explains that malting barley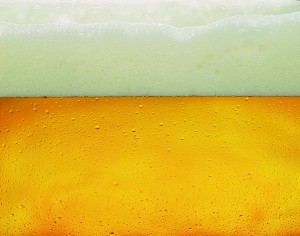 requires soaking the grain in water to allow it to germinate. Next, the grain is then dried using both water and energy. Their enzyme allows you to avoid this step, thus reducing CO2 emissions (and water and energy requirements). Novozymes has also found that compared to the conventional brewing process, a 7 percent reduction in the amount of barley required to produce climate-friendly beer, thereby improving land utilization for society and decreasing operating costs for brewers.
"When we combined the fact that sustainable brewing is now a possibility in the U.S. with St. Patrick's Day and our corporate brand icon of a green clover, it was an obvious choice for us to invite stakeholders to try some freshly-brewed green beer at our site today in North Carolina," said Lund.
Bummer I don't live in North Carolina because Novozymes is serving up some green beer brewed with Ondea Pro by Aviator Brewery of Fuquay Varina, NC during an event at their North American headquarters in Franklinton, NC today. In addition, the attendees will be also be served other food and beverages including crackers, bread and wine made 'greener' with the help of enzymes to present some of the many possibilities – and the different tastes of technology.