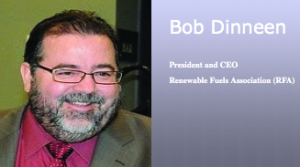 F.O. Licht's 7th Annual Sugar and Ethanol Brazil conference is just around the corner (March 28-30) in Sao Paulo, Brazil and Bob Dinneen, President and CEO of the Renewable Fuels Association is one of the headline speakers. Topics for the conference include meeting the requirements of the California Low Carbon Fuel Standard and the Renewable Fuels Standard (RFS2) and how sugarcane ethanol from Brazil and CBI may play a role.
At the conference, attendees will learn how high sugar prices and rising oil prices could affect the sugar and ethanol production balance this year, and what this means for global trade. In addition, Dinneen will discuss how these moving parts could affect the U.S. market. Along with Dinneen, other speakers include leading Brazilian producers, members from the Brazilian government and international analysts.
Other speakers include:
• José Carlos Grubisich, President, ETH Bioenergia
• Mark T. Lyra, Business Development Director – Commercial Ethanol, COSAN S/A
• Ricardo Gomide, Deputy Director, Dept. Renewable Fuels, Department of Petroleum, Natural Gas and Renewable Fuels, Ministry of Mines and Energy
• Andy Duff, Food & Agribusiness Research & Advisory, Banco Rabobank International Brasil SA
• Bob Dinneen, President and CEO, Renewable Fuels Association (RFA)
Click here for more information about the conference.