Solazyme has announced that it has filed a registration statement on Form S-1 with the Securities and Exchange Commission (SEC) for a proposed initial public offering (IPO). Morgan Stanley & Co. Incorporated and Goldman, Sachs & Co. will act as joint book-running managers for the offering with Pacific Crest Securities and Lazard Capital Markets as co-managers. At this time, the number of shares to be sold has yet to be determined, nor has the offering price.
In other news, Solazyme has announced a partnership with the Dow Chemical Company (DOW) to further the development of Solazyme's algal oils for use in next generation, bio-based dielectric insulating fluids, which are key to transformers and other electrical applications.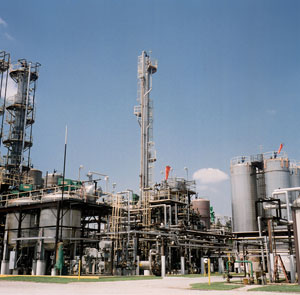 According to a press release, under the terms agreement, Dow will combine its extensive knowledge of specialty fluid formulations and dielectric insulation capabilities with Solazyme's unique feedstock capabilities to develop of a new class of algal oils tailored for optimized performance and cost in dielectric insulating fluid applications. The non–binding Letter of Intent provides that Dow may obtain up to 20 million gallons of Solazyme's oils for use in dielectric insulating fluids and other industrial applications in 2013 and up to 60 million gallons in 2015.
"Dow is a world-class organization with enormous research, production and commercialization expertise in a broad range of high-value and high-growth chemical sectors. In this initial joint effort Dow and Solazyme will work to tap into the >500 million gallon dielectric insulating fluids market with novel and breakthrough bio-based solutions," said Solazyme Chief Executive Officer and Co-founder, Jonathan Wolfson. "In parallel we are working with Dow to explore the use of Solazyme's algal technology and oils in a wide variety of products that Dow commercializes worldwide, to help provide high performance, environmentally sustainable and cost competitive solutions to a broad set of end users."
Dow Wire & Cable General Business Manager Tim Laughlin added, "Solazyme is a leading company in the industrial biotechnology space and its renewable oil technology platform provides a unique opportunity to significantly improve the next generations of chemical solutions."