E85 sales in Iowa have broken all records reaching an all-time high for the state. According to the Iowa Department of Revenue, sales of E85 by Iowa retailers reached 9,311,908 gallons last year representing a 43% increase over 2009 sales.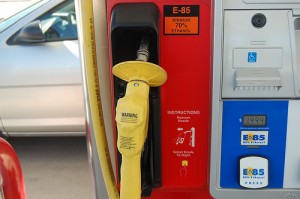 "E85 has been a great success for Iowa consumers and retailers alike," stated Iowa Renewable Fuels Association (IRFA) Executive Director Monte Shaw. "With gasoline prices shooting skyward, E85 is the most cost-effective fuel choice for consumers today. And many E85 retailers have noted that E85 accounts for almost 10 percent or more of their total fuel sales. With more and more flexible fuel vehicles rolling off assembly lines, the only thing holding E85 back is the lack of E85 pumps."
Iowa motorists currently have 138 retail locations available to purchase E85. Click here to view a list of all the E85 stations in the state.
IRFA predicts that it is likely to see more ethanol blended fuel sales because Iowans are looking for ways to fight back against high gas prices. "Unrest in the Middle East coupled with the desire to promote Iowa jobs is leading more Iowans than ever to choose the E85 dispenser. We are excited that several additional retailers are planning to add E85 and other mid-level ethanol blends to their stations this year."
Iowa is a good place to be amid rising gas prices. The state is the number one producer of renewable fuels production, with 41 ethanol plants with the capacity to produce 3.7 billion gallons of ethanol per year. In addition, the state boasts 12 biodiesel facilities with the capacity to produce 315 million gallons per year.