POET biorefineries have slashed water use through the utilization of the company's Total Water Recovery technology. Across the board, the company's plants have reduced water use by a total of 411 million gallons of water per year compared to 2009 levels. This savings means that on average, a POET ethanol plant uses 2.77 gallons of water per gallon of ethanol produced. The industry average is 3 gallons of water per 1 gallon of ethanol produced.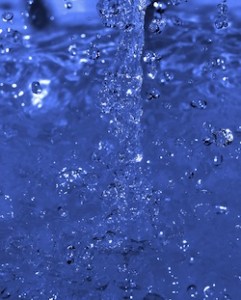 But this achievement is not near POET's goal. With startup of systems at their biorefineries in Mitchell, S.D.; Ashton, Iowa; and Portland, Ind., the company is nearly halfway to its goal of saving 1 billion gallons of water annually by 2014, which would mean using 2.33 gallons of water per gallon of ethanol produced. POET's water saving goal is one part of its company-wide sustainability initiative called "Ingreenuity."
"I'm proud that in each of the 23 years we've been in business, we've been able to improve the environmental performance of ethanol production," POET CEO Jeff Broin said. "Water is one of the most important resources on our planet. We will continue to find ways to maximize that resource and other resources in our ongoing work to be as efficient as we can be."
Currently, 12 of POET's 26 plants are running the system at full capacity, and another six are scheduled to come online this year. Total Water Recovery will also be running in their 27th plant, POET Biorefining – Cloverdale, which POET recently acquired and will start production later this month.
According to the company, in 2009, their plants used an average of three gallons of water per gallon of ethanol, which is an 80 percent decrease from when the company first produced ethanol in 1988. That average includes the alternative sources of water used at several POET plants. At POET Biorefining — Corning (Iowa) most of the water used for cooling comes from the Corning Waste Water Treatment Plant. One hundred percent of the water at POET Biorefining — Portland (Ind.) is recycled from a nearby quarry. POET Biorefining — Big Stone (S.D.) gets 80 percent of its water from the cooling ponds of an adjacent power plant and discharges it back to the power plant.