Agri-business company Novus International has installed three electric vehicle (EV) charging stations at its St. Charles, Missouri headquarters. The ChargePoint Networked Charging Stations were developed by Coulomb Technologies. Novus installed the charging stations as part of its efforts to become a Platinum LEED Certified building, a green environmental building designation. It is the fourth building in Missouri and one of only 150 in the entire United States to achieve this distinction. The ChargePoint stations will be used for workplace, customer and visitor parking. Sales and installation of the ChargePoint stations was completed by Lilypad EV and MicroGrid Energy via Coulomb's Midwest/Chicago distributor Carbon Day Automotive.
"Novus International is an eco-conscious corporation that has invested wisely in the future of clean energy," said Pat Romano, president and CEO at Coulomb. "Workplace charging is important for EV drivers that need a safe and available place to fuel during the day. The ChargePoint Network's advanced solutions give Novus numerous options for their staff and future green fleet vehicles."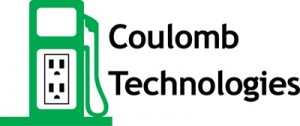 Novus has installed three Coulomb Technologies Level I and II dual output ChargePoint stations. Two of these stations have been installed in the employee parking lot, covering four parking spaces, and one has been installed on the visitor parking lot, covering two parking spaces. The solar array on the roof of the headquarters facility, part of the original building design, was recently expanded to offset the electrical requirements for the charging stations.
"Novus is taking another step towards making all of our business practices more sustainable and environmentally responsible by installing charging stations for electric cars," said Thad Simons, President and CEO of Novus. "Currently, there are numerous preferred parking spots for employees who drive low-emitting or fuel efficient vehicles, so these charging stations are a logical next step."
Coulomb's ChargePoint Network is open to all drivers of plug-in vehicles and all manufacturers of plug-in vehicle charging stations.