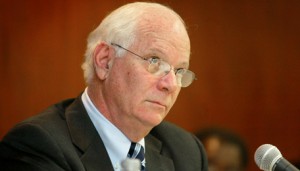 There is more wheeling & dealing on ethanol measures going on in DC today. Sens. Tom Coburn (R-OK) and Ben Cardin (D-MD) introduced a bill that would repeal the Volumetric Ethanol Excise Tax Credit (VEETC) also known as the blender's credit. Policy makers have been attempting to end VEETC for many years and made an unsuccessful, but down to the wire attempt last year.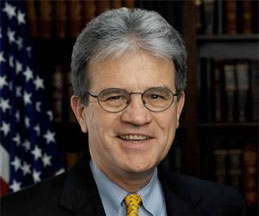 In response, Growth Energy CEO Tom Buis said, "At a time when gas prices are rising due to our dependence on foreign oil, this is the wrong choice at the wrong time. Ethanol – produced right here in America – is creating jobs that cannot be outsourced, strengthening our national security and improving our environment today. In fact it is the only significant progress this nation has made in reducing our dependence on foreign oil since the OPEC oil embargo. Ethanol is currently ten percent of our nation's fuel usage and we can do more with greater access to the market.
Buis continued, "The ethanol industry is fully prepared to reform and reduce the cost of current tax programs; I would suggest Sens. Coburn and Cardin introduce legislation requiring the oil industry to do the same. In fact, Growth Energy proposed last year, in its Fueling Freedom plan, reforming the ethanol tax program and adopting policies to benefit consumers at the pump. We stand ready to work with Congress and the Administration to accomplish these goals."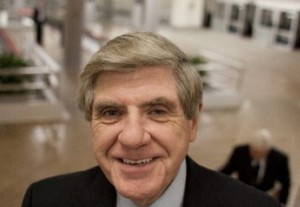 Then later in the day Sen. Ben Nelson (D-NE), introduced an amendment that would strip amendments by Reps. John Sullivan, (R-OK), and Jeff Flake (R-AZ), from the House-approved Continuing Resolution that is now before the U.S. Senate. These amendments block the EPA from rolling out E15 and prohibit funds to be dedicated to install blender pumps and other build biofuel infrastructure.
"The Sullivan and Flake amendments would deprive America of an opportunity to break its addiction to foreign oil. Sullivan and Flake would harm our economy by erecting new artificial market barriers to ethanol, and blocking support for construction of blender pumps and ethanol storage facilities," said Buis. "Sen. Nelson is standing up for our nation's national and economic security by opposing the Sullivan and Flake amendments, which were a triumph for OPEC and a loss for America. It's time we fought as a nation to lessen our dependence on foreign oil."
Buis continued, "This amendment puts aside politics and lets the science speak for itself. EPA's consideration of E15 was based on a more exhaustive study and collection of data than any of the 11 previously-approved petitions. No other fuel mix has been tested more."
"Oil is predicted to stay above $100 a barrel, threatening the United States' economic recovery and taking hundreds of millions of dollars out of Americans' pockets each and every day. I applaud Sen. Nelson for opposing these job-killing amendments and supporting the only fuel alternative that is cleaner and more cost-efficient than gasoline derived from foreign oil," he concluded.