A company that is producing ethanol and biodiesel from non-food cellulosic wastes has welcomed a former oil industry executive to its board of directors.
BlueFire Renewables, Inc. announced that Joe Sparano, a former President and, subsequently, Executive Advisor to the Chairman of the Board of the Western States Petroleum Association (WSPA), as well as former president of Tesoro Petroleum's West Coast Regional Business Unit, joined the California-based renewable fuels maker: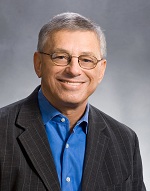 "We are excited to have Joe Sparano serve on our Board of Directors," stated Arnold Klann, CEO of BlueFire Renewables, Inc. "Having a well-respected petroleum industry executive, such as Joe, agree to join our board provides BlueFire with strategic guidance as we seek to embark on new projects and solidify new and existing partnerships."
"I am very pleased to join the BlueFire Renewables board and view it as an excellent opportunity," said Sparano. "The Company has achieved major milestones over the last twelve months and has positioned itself as aleader in the biofuels space. I look forward to assisting in the future success of BlueFire Renewables."
Sparano is retiring from WSPA at the end of March, after completing a fifteen month term as Executive Advisor to the Chairman of the Board of theAssociation, where he advised the Chairman and supported WSPA's President on matters related to the trade organization's operations and advocacy in six Western states – California, Arizona, Nevada, Washington, Oregon and Hawaii.
Sparano has held several positions with several different petroleum companies, including Exxon.