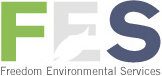 Two Florida companies have signed a deal potentially worth $18 million to provide yellow grease for biodiesel production.
Freedom Environmental Services and Clean Fuel of Lakeland, FL, a Florida biodiesel producer, inked the three-year deal:
President and CEO Michael Borish stated, "We are excited to build on our relationship with Mr. Maher's Clean Fuel companies by supplying recycled yellow grease to be used for renewable energy." CEO Borish continued, "The biodiesel produced from this contract will be used to produce renewable electricity for Clean Fuel's sister company, Solar Blue. We understand that Solar Blue has an exclusive 20-year contract to supply electric power for Lincoln Financial Field, home of the Philadelphia Eagles of the NFL."
Mr. Lee Maher, Chairman and CEO of Clean Fuel companies and Solar Blue, Florida and Philadelphia-based renewable energy companies, is pleased with the sale of the yellow grease collection operation to Freedom Environmental Services and the long-term agreement reached, to purchase the collected oil for renewable energy. Mr. Maher states, "This redeployment of assets allows Clean Fuel and Solar Blue to focus on the production of renewable electricity for Central Florida and the expansion of their renewable energy opportunity with NFL stadiums, specifically the Philadelphia Eagles." Mr. Maher's "green companies" look forward to continued growth with the Freedom Environmental organization along the Atlantic Coast.