U.S. Senator John Thune (R-SD) will be speaking with ethanol advocates in Washington, DC on March 29 during the American Ethanol Coalition's (ACE) "Biofuels Beltway March." Thune was recently appointed to the U.S. Senate Finance Committee which has jurisdiction over ethanol tax credit issues.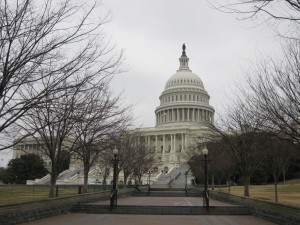 ACE members from around the country are meeting in DC March 29-30 to visit Members of Congress and their staff to discuss issues such as ethanol tax incentives and market access including the E15 waiver, flexible fuel vehicles and blender pumps. Last year 30 advocates participated in the program and this year ACE hopes more than 60 people will head to DC.
"We are pleased that Senator Thune will be meeting with us as we gather in DC later this month," said Brian Jennings, Executive Vice President of ACE. "I encourage all ethanol supporters to consider making the trip to visit personally with Senator Thune and other Members of Congress in their offices on the Hill. Given two recent votes in the U.S. House of Representatives against ethanol, we need to rally ethanol advocates, and meeting one-on-one is the most effective way to get our important message across."
Senator Thune will address the group at a reception on Tuesday evening, March 29, after the first day of Hill visits. Senator Amy Klobuchar (D-MN) and Dallas Tonsager, USDA Under Secretary for Rural Development have also been invited to speak to the ACE group while in DC.