USDA Secretary Tom Vilsack announced today that the USDA will soon be accepting proposals to study the feasibility of providing crop insurance to producers of biofuel feedstocks ranging from corn stover to straw to woody biomass. The feasibility studies will be funded by the Risk Management Agency (RMA) and will be combined with current studies underway for energy cane, switchgrass and camelina.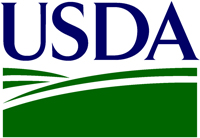 "Providing additional risk management tools for American farmers to produce advanced biofuels crops is an important step toward developing a thriving biofuels industry and reducing our dependence on foreign oil," said Vilsack. "Renewable energy development contributes to the Obama Administration's effort to 'win the future' by supporting America's farmers as they grow and harvest materials that can be converted into renewable energy. This effort creates new jobs and opportunities for those who live in rural America."
These studies will help determine ways to mitigate risks to growers who grow biomass crops for biorefineries and research facilities, companies and public-private partnerships who are in the process of developing technologies to commercialize advanced biofuels. Two contracts will be funded by USDA. Those interested in applying should refer to the solicitations which will be available on FedBizOpps or on RMA's website.