The ethanol industry is excited for Daytona 500, set to take place on Fox at 1:00 pm EST on Sunday February 20th. This race kicks off the first race that Sunoco Green E15 will be used, a blend of 15 percent corn-based ethanol – produced by American farmers, right here in America. To kick off the weekend, Growth Energy, who is a NASCAR partner, held a press conference from the Daytona International Speedway to give us a quick update on the festivities and promotions on the track surrounding the race and ethanol's debut.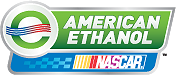 Tom Buis, Growth Energy's CEO said that they were excited about this partnership with NASCAR and this the partnership they have put together under the banner of ethanol in order to educate millions of fans and followers of NASCAR nationwide about the benefits of ethanol – its good for our country, its good for America's energy security and its good for the environment. Additional major partners in this effort are the National Corn Growers Association, American farmers and American ethanol producers.
Buis said the race will be started with the green flag that will feature an American ethanol logo, and all the cars will also feature American ethanol logos. But he encouraged viewers to pay special attention to #33 Chevrolet driver Clint Bowyer, with Richard Childress Racing who is the latest addition to the ethanol team and is being sponsored by the industry during the 2011 season. In prelims yesterday, he just missed winning the "race" by inches so he should be a real contender to win the race on Sunday. During the race, there will be other on-track and on-TV promotions as well.
You can follow the ongoing NASCAR promotions on www.americanethanolracing.com, www.growthenergy.org or www.ncga.org.
Also on the call was Growth Energy Co-Chair Ret. General Wesley K. Clark who seconded Buis' comments and added that the fact that NASCAR is using E15 is a huge testament to the skill of farmers, to the agricultural community, to ethanol pioneers and America's Midwest. "It's an All-American fuel," he said.
In conclusion, Jeff Broin, Growth Energy's Co-Chair and CEO of POET concluded, "NASCAR is the great American race and ethanol is the great American fuel and it's fun to see the two things come together."
Listen to Growth Energy's On the Track At Daytona 500 Press Conference here: Ethanol On The Track At Daytona 500