Biodiesel outreach, education, research and demonstration activities have gotten a big boost as the National Biodiesel Foundation's 3rd Annual Silent Auction netted nearly $50,000 during last week's National Biodiesel Conference & Expo in Phoenix.
The Foundation is also recognizing Cima Green Energy Services for a very generous $25,000 donation at the opening of the auction: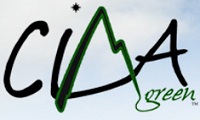 Executive Director of the National Biodiesel Foundation (NBF) Tom Verry was pleased with the auction results. "The generosity of both donors and bidders this year shows the level of commitment and optimism of the future of the biodiesel industry," said Verry. "We are thrilled to see the auction grow each year. With donations like those from Cima Green Energy Services and our other donors, we are now able to contribute significantly toward industry goals."
Funds raised by the 2011 Silent Auction will support Foundation goals and activities for the coming year such as Biodiesel Sustainability Awareness. This program includes vital research contributing to the fuel's long-term sustainability, such as lifecycle analysis, land use analysis, and water usage. Other programs it supports include Bioheat Education and Infrastructure Development. The Bioheat market alone represents potentially seven million biodiesel gallons annually. Infrastructure Development is another program supported by the NBF. This program includes jet aircraft testing, installing 150 biodiesel terminals nationwide and environmental certifications.
To make a donation or for more information about the National Biodiesel Foundation, check out its website: www.biodieselfoundation.org.