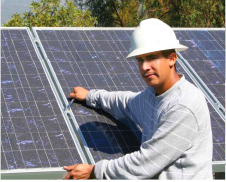 Trojan Battery Company has become a new sponsor of the North American Board of Certified Energy Practitioners (NABCEP). This is an entry-level certification program for renewable energy professionals based in North America. One of Trojan's goal's with this sponsorship is to provide support for the continuing development of industry standards for certification of photovoltaic (PV) system professionals. The company believes it is critical to have qualified professionals building and installing PV systems and gives consumers the knowledge that proper installation will preserve the longevity of the batteries that may power the systems and confidence that their system will function properly.
"As the renewable energy market continues its rapid growth, demand for skilled installation professionals will continue to be needed," said Dean Middleton, Trojan director of renewable energy sales, Americas. "Trojan's sponsorship of NABCEP will assist in expanding the knowledge and expertise of renewable energy system professionals which will greatly support the adoption of alternative energy applications. The more qualified the installer is, the less failures in the field.
As part of its support for NABCEP programs, Trojan will provide product literature, technical support and sample batteries to the many training organizations that help prepare PV professionals for NABCEP certification exams. Trojan also will offer its expertise in deep cycle battery technology by developing continuing education programs which are offered to PV industry professionals.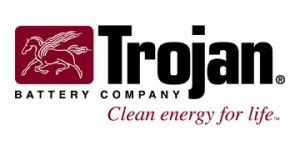 "Trojan has a long history of leadership in the renewable energy marketplace and the company's generous support of NABCEP is one more example of its commitment to continuous improvement and growth of the industry," said Ezra Auerbach, executive director of NABCEP.  "Trojan already has an excellent relationship with our organization and its installer training on batteries is a valuable contribution to the continuing education of our certified professionals.
In other recent news, Trojan launched a new renewable energy website focusing on renewable energy and backup power solutions the company provides with its deep cycle battery lines. The site is designed to be a premiere source of information for installers, integrators, distributors and end users of energy storage systems to specifically address their unique requirements.