With the explosive growth expected in the biodiesel industry this year, many investors are looking to update their technologies as they bring their biodiesel plants online. Those looking for a "one-stop shop" for an entire biodiesel plant should look at two seemingly unlikely partners: McGyan Biodiesel and Biodiesel Analytical Solutions (BAS).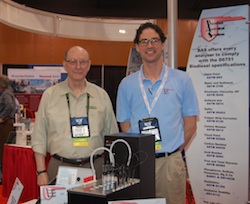 There is much talk in the biodiesel industry that the days of the single feedstock producer are nearing an end. The new emerging technology – multiple feedstock technologies. One such technology is the McGyan technology, a multi-feedstock technology that was first proven out in Ever Cat Fuels, a biodiesel producer located in Isanti, Minn. The plant went online in November of 2009 and was one of only two biodiesel plants that stayed in production last year.
So what is unique about this technology? David Wendorf, Director of Marketing for McGyan said that they use a transferication process. This allows them to use a wide variety of feedstocks ranging from 0 percent FFAs to 100 percent FFAs. The advantage is that the plant can always use the most cost-effective feedstocks. In addition, their technology uses no harsh chemicals, no water, produces no waste products and is scalable. And since it can use a full range of FFAs, it hasn't meet an oil-based feedstock that it doesn't like.
Another option with the McGyan technology is that you can add it to an ethanol plant that has corn oil extraction technology. Wendorf explained that you can use the corn oil to create biodiesel and the process also uses ethanol. In addition, you can actually create biodiesel from the excess ethanol if there is a situation where the market has too much ethanol and not enough demand. Wendorf explained that this would be another revenue stream for an ethanol plant, using the corn oil as a hedge – if the price of corn oil does go up, you can simply substitute other low cost feedstocks.
So what's the tie with BAS? Well, Mark Fashian with BAS was so impressed with the technology, that he became the U.S. sales force for the product and his team also reps the product abroad. He explained the synergies with the companies i

n that McGyan is a one-stop shop for biodiesel technology and BAS is the one-stop shop for analytical instrumentation. So together, they are the "one-stop shop for the whole biodiesel plant."
What BAS provides is all the equipment a biodiesel plant needs for its lab.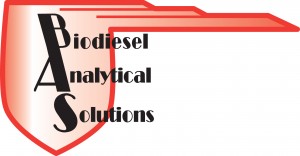 Usually, a plant purchases its analytical equipment from 8 to 12 vendors and this has created issues in the industry. "What BAS did," explained Fashian, "we're an umbrella company with preferred vendors under us where you can buy the whole laboratory package, all 17 analyzers that are required for ASTM B6751 or all 8 analyzers for BQ 9000 all from one company and not have to go to four or five companies, and because we are always selling the same application, we have become experts in the industry."
So there you have it. Whether you are a new plant just looking to purchase your production technology and lab equipment, or a current plant that needs to update its technology for the future, BAS and McGyan are your "one-stop" shop for your biodiesel refinery.
You can listen to my full interview with David and Mark here: Interview with David Wendorf and Mark Fashian