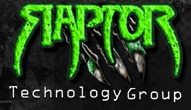 On the heels of last month's announcement from Raptor Fabrication and Equipment about its opening a Florida biodiesel plant, its parent company, Raptor Technology Group says it will provide equipment for Coastal Biofuel of Savannah, Georgia:
The plant has the capability to produce one million gallons of clean biodiesel per year. Raptor expects the facility to begin biodiesel production in mid March. In addition to providing both the manufacturing and technology Raptor also participates in the ongoing revenue stream of the facility. The Coastal Biofuel facility is the second plant that Raptor has launched in 2011.
Coastal Biofuel will convert used cooking oils, animal fats and virgin vegetable oils into clean burning biodiesel fuel.
"We are excited to have Coastal Biofuel as one of our customers. With fuel costs rising, Coastal will be able to produce a competitively priced biofuel that burns cleaner and has superior lubricating properties compared to petroleum diesel fuel," said Tom Gleason, President and CEO of Raptor Technology Group. "In addition to its many advantages over petroleum diesel fuel, the recently re-instated Federal Tax Credit for biofuel levels the playing field for economical and profitable fuel production," added Gleason.