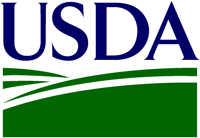 The U.S. Department of Agriculture has changed some of its rules that will help the bifuels industries, and, in turn, help create jobs in rural America and increase the production and use of renewable energy.
The changes will allow non-rural areas to get funding and remove prior citizenship requirements for borrowers under the Biorefinery Assistance Program, the Repowering Assistance Program and the Bioenergy Program for Advanced Biofuels:
Biorefinery Assistance Program:
This program supports the development and construction of commercial-scale biorefineries and the retrofit of existing facilities using eligible technologies. The changes increase the maximum loan guarantee percentage in certain circumstances; add "refinancing" as an eligible project purpose under certain conditions.
Repowering Assistance Program:
The program makes payments to eligible biorefineries to encourage the use of renewable biomass as a replacement fuel source for fossil fuels used to provide heat or power in the operation of the biorefineries. These payments are provided to biorefineries that were in existence when the Farm Bill was enacted. The changes allow participating biorefineries to request and receive reimbursement payments for eligible project costs during construction and require that the applicant provide information on any biobased product produced at the facility. This is in addition to providing information on biofuel production.
Bioenergy Program for Advanced Biofuels:
Under this program, USDA Rural Development enters into contracts with advanced biofuel producers to pay them for the production of eligible advanced biofuels. To be eligible for payments, advanced biofuels produced must be derived from renewable biomass, excluding corn kernel starch, in a biorefinery located in a state. The interim rule adds to the definition provisions for determining whether an advanced biofuel producer of biogas or solid advanced biofuels is a "larger producer" or a "smaller producer." The rule also deletes the term "biorefinery" and replaces it with "biofuel facility" to clarify that eligible advanced biofuels may be produced at facilities other than biorefineries.
"These changes contribute to the Obama Administration's effort to revitalize our rural economy and meet our energy challenges," [Agriculture Secretary Tom] Vilsack said. "It's part of our effort to 'win the future.' USDA's renewable energy programs provide new sources of farm income, increase domestic energy production and develop a domestic renewable energy industry which will create jobs and reduce America's dependence on imported oil."
The rule changes for the Repowering Assistance Program and the Bioenergy Program for Advanced Biofuels are in the federal register today, and the rule for the Biorefinery Assistance Program is expected to be published on Monday.