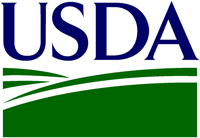 A South Dakota wind farm will receive U.S. Department of Agriculture loan guarantees that will help build 100 wind turbines providing 151.5 megawatts of electricity.
This USDA press release says the money will help Basin Electric Power Cooperative build the PrairieWinds wind farm energy project in central South Dakota that will join the cooperative's other electric generation projects to meet the needs of 2.8 million customers served by 135 distribution systems in nine states:
"The investment announced today will help us 'win the future,'" said [Agriculture Secretary Tom] Vilsack. "Capturing and converting wind to electricity will create jobs, reduce our reliance on imported energy, and build a reliable source of renewable energy for generations of rural Americans."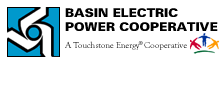 In 2001, Basin Electric developed its first wind project – two turbines just north of Chamberlain S.D., followed by another two turbines south of Minot, N.D. Since then Basin Electric has developed more than 450 megawatts of power in the Dakotas, including several projects with NextEra Energy Resources. In 2009, Basin Electric subsidiary PrairieWinds ND 1, Inc. completed the largest wind project in North Dakota. That project has a capacity of 120 megawatts. When the South Dakota project is completed, Basin Electric will have more than 700 megawatts of wind generation in its portfolio.
The South Dakota project is a model of public and private investment partnership. The Wind Partners announced in late September they had raised the $16.8 million required from South Dakota investors for their part of the project, along with 32 separate rural land owners who participated by providing lease easements. PrairieWinds will construct the turbines for the Wind Partners and operate them. Through PrairieWinds, Basin Electric will purchase the electricity produced. A $204 million loan guarantee will be funded by USDA Rural Development's Rural Utilities Service. The Loan Guarantee is for 60 percent of the total $340 million project costs. Funding is contingent upon meeting the conditions of the guaranteed loan agreement.