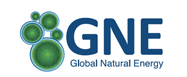 Solar Acquisition Corp. and Global Natural Energy Cyprus Ltd have signed a deal to form joint venture, GNE USA, that will produce algae-based biodiesel.
This press release says the agreement should be finalized in the next two months:
"GNE-USA will come out of the gate with a strong competitive advantage in its exclusive right to the GNE patented technology," said Bruce Levy, SLRX director. "We expect GNE-USA to have high volumes and low costs driven by this technology."
GNE-USA will use GNE's patented algae growing systems to produce bio-diesel oil. "After 10 years of research, GNE has achieved the first commercially viable algae systems for bio-fuel," said GNE CEO Chaim Lieberman.
The GNE systems both reduce the cost of growing the algae and significantly reduce the costs of extracting the oil used for diesel fuel production.
Company officials say their system is much more advanced than their competition. The deal will also give the new company years of experience in the algae farm and alternative energy markets.