A New Mexico Algae Biotech company, Elixir Bio-Tech Inc. (EBT), has been named one of the top 50 winners of the FundingPost's 7th annual "Pitching Across America" competition. EBT is attempting to demonstrate accelerated approaches in producing algal biofuels with its Algae Biomass Feedstock project and has a patent pending on its Open and Closed Algae Biomass Systems.
FundingPost is a company that introduces entrepreneurs and investors and established the "Pitching Across America (PAA) program, to help emerging companies secure funding. PAA is the largest venture capital competition ever organized, according to its founders and this year judges reviewed more than 300 entries. Entries were judged based on several key points including the professionalism of the written summary, current stage of development, competitive advantage, need in the marketplace, feasibility for success, and whether the company is "VentureWorthy."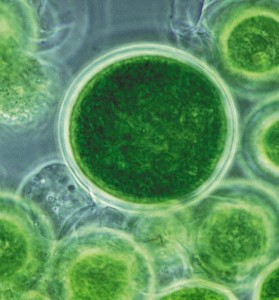 "We're very pleased to have been chosen for recognition from such an impressive list of companies throughout the U.S.," said Richard Warren, CEO of Elixir Bio-Tech Inc. "FundingPost has given us an opportunity to reach an excellent selection of visionary investors. While our customer base continues to grow, in the Algae Nutraceutical markets, the right funding partner(s) can accelerate the establishment of the company's production facility. Our company also plans to benefit from biofuel collaborations with NMSU, Santa Fe College and Sapphire through subcontracting, R&D work study and local employment."
FundingPost Venture Capital judges found Elixir's business summary compelling because it expressed the critical need for advanced biofuel production and phytochemical co-products along with reduced carbon emissions and wastewater treatment.
Joe Rubin, Director, of FundingPost, concluded, "Elixir Bio-Tech Inc. has an exciting innovative rural algae biomass thrust and we know that FundingPost and the 'Pitching Across America' win will benefit them as they seek funding this year."