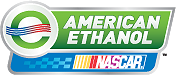 With NASCAR set to run an ethanol-blend fuel in 2011, Growth Energy has announced a 15-day "Countdown to Daytona" campaign, leading up to the Daytona 500 on February 20, the premiere race to open the 2011 NASCAR season and the sport's partnership with American Ethanol.
"We're reaching out to our base of ethanol supporters and bringing them along for this exciting ride," said Growth Energy CEO Tom Buis. "Over the next couple weeks, as we roll up to Daytona 500, you'll see a series of American Ethanol promotions and outreach efforts. This is really a first-time event for our industry – and an exciting time to be part of ethanol."
The American Ethanol marketing agreement, led by Growth Energy in partnership with the National Corn Growers Association, allows the U.S. ethanol industry to reach the tens of millions of loyal NASCAR fans with the positive story about ethanol – how it creates jobs here in the United States, helps clean the air by reducing emissions, and strengthens our national security by reducing our dependence on foreign oil.
The launch of NASCAR's 2011 racing season includes the introduction of Sunoco Green E15 as the racing fuel for NASCAR's three national racing series. This comes just weeks after a final decision by the U.S. Environmental Protection Agency on Growth Energy's Green Jobs Waiver, approving E15 for all passenger vehicles made in the last decade.
The Countdown to Daytona Campaign will highlight events and news around the American Ethanol partnership, with a focus on the new American Ethanol Contingency award to be given to drivers and the use of the American Ethanol logo on the racing vehicles and on the green flag. Information on the Countdown to Daytona Campaign can be received as it is announced by becoming a member of Growth Force.
The 53rd running of "The Great American Race" is on Sunday, Feb. 20, and will be aired on Fox at 1 pm.