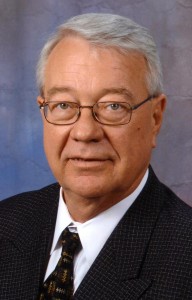 Lars Herseth, the American Coalition for Ethanol (ACE) Board President, has won the "Excellence in Agriculture Award" from the South Dakota Corn Growers Association & Corn Utilization Council. The award honors an outstanding leader who exemplifies excellence through significant contributions to the agriculture industry.
"On behalf of the American Coalition for Ethanol's grassroots members across the country, I'd like to congratulate Lars Herseth upon receiving this award," said Brian Jennings, Executive Vice President of ACE. "Lars is indeed an outstanding leader, dedicated to both agriculture and to ethanol. His contributions have greatly advanced both industries."
Herseth is a third-generation farmer from Houghton, South Dakota. He became President of ACE in November 2009.