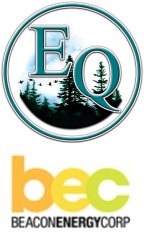 The renewal of the federal $1-a-gallon biodiesel tax break is being cited as one of the reasons for the merger of two companies set to produce the green fuel.
Ohio-based Environmental Quality Management, Inc., a provider of environmental services, and Texas biodiesel producer Beacon Energy Holdings, Inc. have announced in this press release a definitive merger agreement, expected to close sometime early next month. The new company will be re-named EQM Technologies & Energy, Inc.:
"The merger of EQM and Beacon is very synergistic. I believe EQM's financial wherewithal, industry expertise, and core competencies should help unlock the true potential of Beacon's biodiesel production capacity in this improved market environment for biodiesel," said Carlos Aguero, Chairman of Beacon.
"I am very pleased with the merger of EQM and Beacon," commented Walter H. Barandiaran, Chairman of EQM. "This merger is supported by an experienced management team, with a talented group of engineers and sales & marketing personnel, and a solid financial foundation. EQMTE represents an attractive platform with which to continue executing an aggressive acquisition program in several key areas in environmental services, clean tech, and biofuels," he added.
Company officials say the reinstatement and extension of the biodiesel tax incentive, along with the new Renewable Fuel Standard's (RFS-2) 800-million-gallon requirement for this year and beyond, make biodiesel much more attractive.