Enervation Advisors, an Axis Group Company, has acquired Tri-City Energy biodiesel and glycerin facilities in Keokuk, Iowa. The company is currently staffing the biodiesel plant, that has been shut down, and has already begun a retrofit. Enervation anticipates that the plant will begin producing glycerin by March of this year. This is the first acquisition into the renewables market for Enervation in what the company expects to be many. Once the biodiesel plant is operational, it will produce 5 million gallons of biodiesel per year. The adjacent glycerin purification facility will produce 4 million gallons per year at full capacity.
According to a press release, Enervation is seeking to raise only private funds to restore closed biodiesel and ethanol plants in the U.S. and company founders Paul Tantillo and William Dollard believe that growth in the industry can be achieved without government grants or the $1-per-gallon biodiesel tax credit.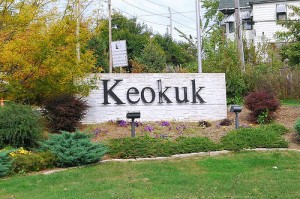 "It was the false sense of security that pervaded the industry, just a few years back, that caused hundreds of millions of dollars in bank loans to ultimately fail and plants to close as a result of depending on soybean oil and the dollar per gallon tax credit. Therefore, we choose to be able to operate clear of that dependence," remarked Paul Tantillo, Enervations Director of Operations and Managing Member.
The company will deploy multiple feedstock technology as rising costs of feedstocks are a common source of financial hardship for biofuel plants. It has recently been reported that rising corn prices are currently squeezing ethanol margins. This strategy is already deployed at the biodiesel facility in Keokuk and engineers are currently designing a front-end component to allow for multiple feedstock processing capabilities. According to the company, this strategy allows for the ability to maneuver feedstocks as needed as prices surge or recede, ensuring that the plant maintain positive cash flows, and protecting the plant's financial future.
Enervation has also begun the build out for their ethanol plant also situated in Keokuk and should be completed and open by September of this year. Enervation has also placed bids on several plants in various degrees of distress from bankruptcy to bank owned, and are seeking additional plants on an ongoing basis.