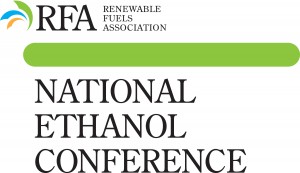 Attendance for the 16th annual National Ethanol Conference on February 20-22 in Phoenix is going so strong that they have added an overflow hotel for attendees and there is still a few more days to get the early bird discount for registration.
The theme for this year's conference is "Building Bridges to a More Sustainable Future" and features a variety of session focused on the future, including Biofuels Tax Policy, Next Generation Biofuels Commercialization, Moving Beyond E10, Global Ethanol Outlook and a "Behind the Scenes Look at Impact of 2010 Elections on Congress and Presidential Politics, featuring Mary Matalin and James Carville."
Rooms at the conference hotel, the JW Marriott Desert Ridge Resort & Spa, have sold out, but there are still plenty of rooms available at the Marriott Residence Inn Phoenix Desert View just one mile away. Early bird registration for the conference ends January 26 – after that, registration goes up $100.
Hope to see you there!