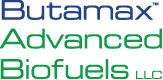 Butamax™ Advanced Biofuels has filed a patent infringement lawsuit against Gevo, Inc. for its use of Butamax biobutanol technology. The lawsuit was filed January 14 in U.S. Federal District Court in the District of Delaware.
"The U.S. patent system is designed to encourage research and development and to protect inventions. Butamax and its owners were the first to develop this technology and it is our belief that the protection of intellectual property serves the best interest of the biofuels industry, our customers and the U.S. energy policy," said Tim Potter, Butamax CEO.
The Butamax patent was granted in December 2010, encompassing biocatalysts developed to produce isobutanol and provides protection for Butamax and its pioneering work in this field. Butamax has filed an extensive patent portfolio for its proprietary technology across the biofuels value chain including biocatalyst, bioprocess and fuels. In November, the company unveiled its biobutanol technology laboratory in Brazil.