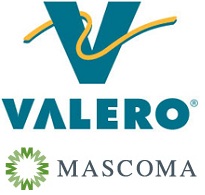 Energy company Valero Energy Corporation will invest up to $50 million dollars into one of the world's first commercial scale wood-based cellulosic ethanol biorefineries to be started later this year in Kinross Charter Township, Michigan.
This press release from biofuels company Mascoma Corporation says the deal through Mascoma's operating subsidiary, Frontier Renewable Resources LLC, with Valero, the nation's largest independent oil refiner, is a sign of just how viable cellulosic ethanol is and will help commercialize the green fuel:
As further support of the project, Valero would provide project development and construction oversight services. The biorefinery is planned to have an annual production of 40 million gallons of low-carbon cellulosic ethanol, to be covered by the off-take arrangement with Valero. Frontier will use hardwood pulpwood, which is selectively harvested, naturally regenerated, and is an underutilized, abundant resource in the area surrounding the Kinross biorefinery. Mascoma's 200,000 gallons of cellulosic ethanol per year demonstration facility in Rome, New York, has demonstrated the viability of the technology over the past two years and sets the stage for the commercial facility.
"Valero's proposed investment in our first commercial-scale production facility proves the economic practicality of Mascoma's technology for the conversion of woody biomass into ethanol," said Bill Brady, Chief Executive Officer of Mascoma. "We are also thrilled to have Valero as a shareholder in Mascoma Corporation as there are many synergies even beyond the Kinross facility, where the technologies we have developed could be helpful to Valero's business."
"Adding Valero as a partner is the perfect addition to complete this project," said Steve Hicks, Chief Executive Officer of Frontier Renewable Resources and President & CEO of J.M. Longyear, LLC. "The culmination of Mascoma's leading Consolidated Bioprocessing (CBP) technology, coupled with Longyear's expertise in supplying the raw materials, is the perfect compliment for a leading oil company to come in as an equity and off-take partner."
The release goes on to say that Mascoma recently acquired SunOpta BioProcess Inc. (SBI) to give the company the technology to convert non-food cellulose into ethanol.