Before the ink was dry extending the 54 cent ethanol tariff for one more year, the Brazilian Sugarcane Industry Association (UNICA) threatened to take the legality of the ethanol tariff to the World Trade Organization (WTO). Now several U.S. senators are embroiled in the debate including John McCain (R-AZ) and John Barrasso (R-WY) who said earlier this week that the extension on ethanol imports in likely illegal under international trade rules. While the senators didn't out and out lend support to UNICA, indirectly some believe that their support is there.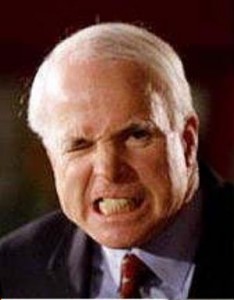 "I believe the WTO would rule against the United States because it's clearly a subsidy that is neither warranted nor in keeping with WTO regulations," Senator McCain of Arizona told reporters after a meeting with Brazilian President Dilma Rousseff in Brasilia.
Today, Senator Chuck Grassley (R-IA) responded to the two senators."This isn't a question for debate. The highest authority on U.S. trade policy said more than two years ago that the U.S. ethanol tariff is clearly permitted under World Trade Organization rules. Besides, the United States already provides generous duty-free access to ethanol from Brazil and other countries imported under the Caribbean Basin Initiative, but the CBI cap has never once been filled. In fact, as of December 20, Brazil and other countries filled the cap for 2010 less than 1 percent."
Should Brazil move forward with their case and win, it won't be the first time. They have won their last two WTO cases against U.S. cotton and EU sugar subsidies.
McCain has never hidden the fact that is he opposed to all ethanol subsidies. Barrasso's opposition to the tariff stems in his belief that all clean energy should be made available to all citizens as quickly as possible and one way this can be done is to remove the ethanol tariff.