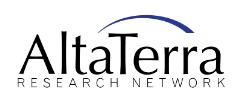 AltaTerra Research is hosting an online briefing aimed at the renewable energy industry, particularly, the solar industry, to help them learn how to obtain financing. "Roadmap to Bankability: A Discussion with Matt Cheney on Getting New Technology Financed & Deployed" will be held Thursday, February 3 at 11:00 am Pacific / 2:00 pm Eastern. Matt Cheney is the founder of Renewable Ventures and the CEO of CleanPath Ventures.
Project financing, also known as "bankability" is a critical issue facing the renewable energy industry today. The ability to successfully navigate your company through the paths to funding and onto commercialization is the key for new and improved technologies survive in the marketplace. Without access to private capital, the renewable energy industry will struggle to survive.

"Matt Cheney is a solar luminary and financing expert, who was the first to finance many emerging solar technologies in America. As the founder and former CEO of Renewable Ventures, Matt has financed, owned, and operated more than $300 million in solar assets," said Jon Guice, managing director of research at AltaTerra Research and moderator of the online briefing. "We are excited to have Matt share his insights on how bankability is affecting the renewable and solar industries and discuss some potential solutions."
During the online briefing, Cheney will discuss the challenges of project financing and commercialization for emerging and established renewable energy innovations. He will offer practical solutions for how companies are solving the bankability problem, including an exploration of innovative finance mechanisms, and he will focus on how bankability affects customers and investors in innovative technology solutions. In addition, the session will cover the broader issue of how bankability affects the commercialization of new, improved and emerging technologies.
Registration is now open for the live online briefing, and for post-event access.