DuPont Dansico has been in a multi-year powerhouse partnership to develop cellulosic ethanol. Today, DuPont has announced that it has entered into an agreement to acquire Danisco, a global enzyme and specialty food ingredients company to the tune of $5.8 billion along with the assumption of $500 million of Danisco net debt for a total of $6.3 billion. Once the ink dries on the deal, DuPont believes it will position them as a clear leader in industrial biotechnology with "science-intensive innovations" that will address two major global challenges: food and fuel.

"Danisco is a premier company, a long-time successful partner of DuPont and a proven innovator committed to sustainable growth," said DuPont Chair and CEO Ellen Kullman. "Danisco has attractive, market-driven science businesses that offer clear synergies with DuPont Nutrition & Health and Applied BioSciences. This transaction is a perfect strategic fit with our growth opportunities and will help us solve global challenges presented by dramatic population growth in the decades to come, specifically related to food and energy."
Kullman continued, "In addition, biotechnology and specialty food ingredients have the potential to change the landscape of industries, such as substituting renewable materials for fossil fuel processes and addressing food needs in developing economies, that will generate more sustainable solutions and create growth for the company."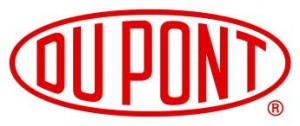 According to information from DuPont, the acquisition is to be financed with approximately $3 billion in existing cash and the remainder in debt. The purchase is expected to close early in second quarter of this year and be cash and earning accretive in 2010, the first full year of the combined entity. As a result of the purchase, DuPont has set its 2011 earnings per share outlook at a range of $3.30 to $3.60 per share and the impact of this transaction is anticipated to reduce the outlook between $.30 – $.45 per share on a reported basis.
"Danisco has two well-positioned global businesses that strongly complement our current biotechnology capabilities, R&D pipeline, and specialty food ingredients, a combination that offers attractive long-term financial returns," said Killman. "This also would create new opportunities across other parts of the DuPont portfolio, including traditional materials science offerings."
Today, Danisco has nearly 7,000 employees globally with operations in 23 countries. The transaction is subject to customary closing conditions, including certain regulatory approvals and the tender of more than 90 percent of the Danisco shares in the tender offer.