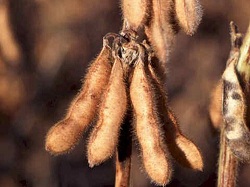 The main feedstock for biodiesel in the U.S., not surprisingly, has gotten a boost from the renewal of the federal $1-a-gallon biodiesel tax incentive.
The Inside Futures website says contracts for January soybeans have hit a new high for the year at nearly $14 a bushel … and could go over that mark:
The soy complex has been led by the Soy Oil which also made a new high for the year. From a technical standpoint this is rather bullish, however it is important to note that we are experiencing thin holiday trade and with less then normal volume technical indicators may be less reliable. Either way, the new highs could suggest that we could now continue to move higher with sights set on 14.000.
Fundamentally the Soybean market got a major boost when Congress approved a $1.00 per gallon tax credit for Biodiesel. This is significant because this had expired a year ago and had put a major damper on Biodiesel demand. The Soybeans have a tight balance sheet, which could potentially get tighter.
The site does note that trading has been light during this holiday week.