The renewal of the federal $1-a-gallon biodiesel tax incentive is giving some idled biodiesel plants new life, but a biodiesel consultant is warning that there are some risks to consider.
Wayne Lee, principal owner of Lee Enterprises biodiesel consulting group in Little Rock, Arkansas, says one area producers need to consider is Renewable Identification Numbers (RINS):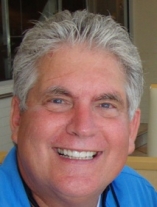 "While the EPA allows a biodiesel producer to detach and trade RINS," says Lee, "this can only be done in two very specific ways." He notes that if compliance is not followed "to the letter" plants will subject themselves and their RINS customer to rejected trades. "I think some producers are operating under the assumption that they can simply detach the RINS from B99 at will," says Lee. "Without the proper paperwork, those people are likely to be very unpleasantly surprised."
Another issue is safety … in the process and training sides … according to Lee's in-house legal counsel John Hardy:
"OSHA has some pretty strict guidelines with respect to its [Process Safety Management] standards, and some very large fines for non-compliance," says Hardy. "I think many biodiesel plants may be operating under the assumption that they are not covered by OSHA's process safety management standards. Hardy notes that most commercial biodiesel plants are probably covered by PSM standards, and need to make sure they are compliant. He also notes that safety training is an ongoing process, not a one-time event, and that all plants should address PSM and safety training upon startup, and at least yearly thereafter. "With the magnitude of potential fines, one problem could literally devastate a non-compliant plant," says Hardy.
Finally, Lee advises that producers make sure their re-start quality level of biodiesel is up to standards.